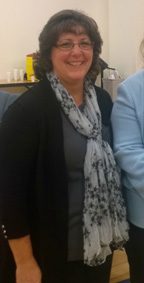 Janet D. Armstrong ("Mrs. A") began teaching after graduating from La Sierra College in 1984, with a B.S. in Early Childhood Development.  Throughout those 30+ years, she has taught grades K-8, with the majority being in K/1. Her career began in Southern California Conference.  She then moved to Roanoke, VA in 1997 and Olney, Maryland in 1999.  In 2004 she was asked to be the Head Teacher at Tree of Life Christian Preparatory School, in Fredericksburg, VA. 
 
One of the things she enjoys the most about teaching in the primary grades is, as she says, "Being at the starting gate of learning.  Everything is so new and exciting!  And they have such a heart and love for Jesus and others." 
 
One of the things that brings Mrs. A the biggest enjoyment has been staying in contact with many of her former students and seeing the adults "her kids" have become.  So many of them have given their hearts to the Lord and have dedicated their lives to serving others.